Here at New Covenant Worship Center, we have a time of celebration with music and often special testimonies of life change, prayer, and a Biblical message.
Join us this Sunday at 10am
New Covenant Worship Center
815 W. Western Rd., New Castle, IN 47362
Get Directions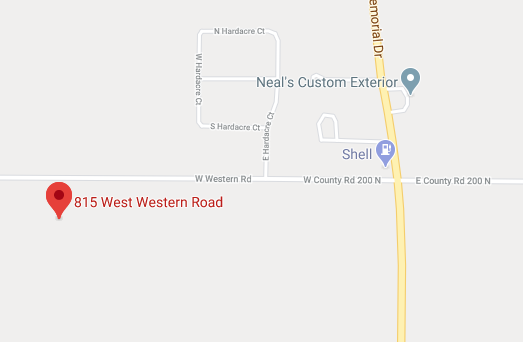 What to Expect
When you come to New Covenant you will experience friendly people, energetic music, empowering children's and youth ministries, casual dress, people from every generation, encouraging teaching and preaching, and powerful prayer teams. The atmosphere at New Covenant is charged with the presence of God. Hearts, minds and bodies experience healing and hope when we come together as a community of radical, passionate, aggressive lovers of God and people. Join us this Sunday and experience freedom!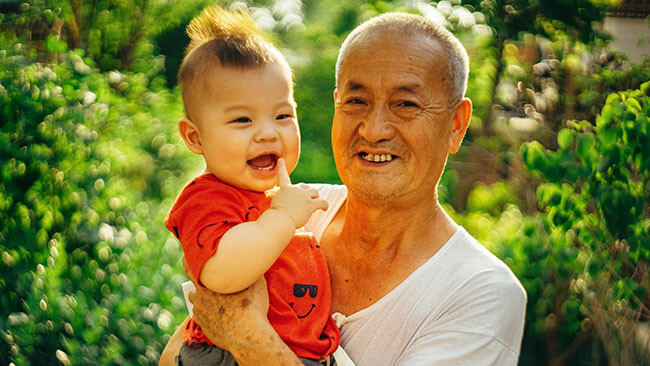 What We Believe
It is our desire to create disciple making communities. We do this through reaching people, teaching them to love and serve Jesus, and sending them to reach, teach, and send others.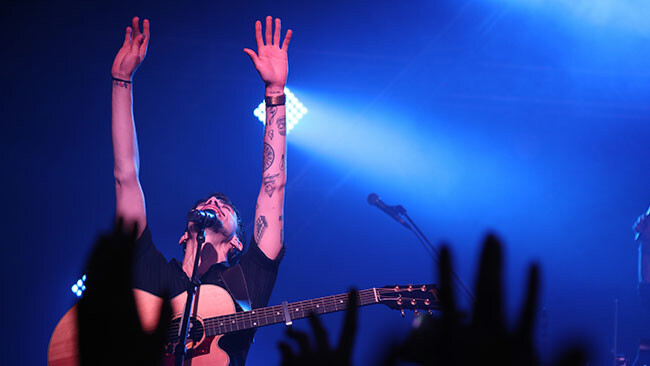 Our Message
Every week we preach and teach about the Kingdom of Heaven. We provide our congregation with practical ways to live a successful life in God. At NCWC we believe it takes the Five-fold Ministry gifts sharing their unique understanding of Jesus to fully equip the church to be mature (Eph. 4:11-16). In an effort to accomplish this our Senior Leaders, Eric Haler and Tom Preble, share the preaching responsibilities. We also have guest speakers and others within the congregation preach and teach on occasion. We do this on purpose in order to expose our congregation to a fuller revelation of God.
Our Music
Our music/worship is an important component to all that we do at NCWC. Our worship band and singers have been trained in the biblical principles of prophetic worship (1 Ch. 25:1). Because our value for the presence of God is so high, we have extended times of singing, dancing, praying for the sick and declaring the love of God in spontaneous songs. Our team is able to play many modern worship songs as well as write our own original worship songs that lead our congregation into experiencing the presence of God. Worship should involve all the senses. We also have many artists who enjoy expressing the beauty of God through painting and drawing during our worship time. Original works of art can be found all over the sanctuary and foyer.
Our Atmosphere
God has called us to reach the next generation. We expect people to come as you are. When you enter our sanctuary you will feel that something great is about to happen. What you won't feel is people looking at you or judging you.
Our People
We value all people from all places in life. We love diversity while maintaining unity in Christ. When you come to NCWC you will find friendly people, people from all generations, lots of young couples and tons of kids! Our church is made up of people who, through the love of God, have overcome: addiction in drugs, pornography & food; emotional & physical abuse; homosexual issues; controlling behaviors; fear & panic attacks; divorce & separation; depression; physical sickness & disease. NCWC is a place were you can be real about your struggles and get real help without judgment.
Our Culture
We are building a culture of honor at NCWC. Its a culture where we value self-control over the artificial controls expressed in rules and regulations. Love God and love people is at the heart of all that we do. When people make NCWC their home church they find their dreams and destiny start to unfold as they get the help, healing and equipping necessary for an exciting life in God.
We hope to see you soon!